Netscape Lifecycle (EOL)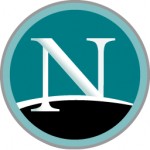 Below you can find the life cycle for each version of application Netscape, like Netscape Navigator 9.0.0.6, including release dates and end of life (EOL) dates.
Netscape is the general name for a series of web browsers formerly produced by Netscape Communications Corporation, now a subsidiary of AOL. The original browser was once the dominant browser in terms of usage share, but as a result of the first browser war, it lost virtually all of its share to Internet Explorer.
Netscape Navigator was inspired by the success of the Mosaic web browser, which was co-written by Marc Andreessen, a part-time employee of the National Center for Supercomputing Applications and a student at the University of Illinois.
References
Netscape Communications Corp
| Release | Release date | End of life | |
| --- | --- | --- | --- |
| Netscape Navigator 9.0.0.6 | February 20, 2008 | March 1, 2008 | |
| Netscape Navigator 9.0.0.5 | December 11, 2007 | | |
| Netscape Navigator 9.0.0.4 | November 27, 2007 | | |
| Netscape Navigator 9.0.0.3 | November 2, 2007 | | |
| Netscape Navigator 9.0.0.2 | November 1, 2007 | | |
| Netscape Navigator 9.0.0.1 | October 22, 2007 | | |
| Netscape Navigator 9.0 | October 15, 2007 | | |
| Netscape Navigator 9.0rc1 | October 1, 2007 | | |
| Netscape Navigator 9.0b3 | August 15, 2007 | | |
| Netscape Navigator 9.0b2 | July 12, 2007 | | |
| Netscape Navigator 9.0b1 | June 15, 2007 | | |
| Netscape Browser 8.1.3 | April 2, 2007 | | |
| Netscape Browser 8.1.2 | September 27, 2006 | | |
| Netscape Browser 8.1 | January 25, 2006 | | |
| Netscape Browser 8.0.4 | October 19, 2005 | | |
| Netscape Browser 8.0.3 | July 25, 2005 | | |
| Netscape Browser 8.0.2 | June 17, 2005 | | |
| Netscape Browser 8.0 | May 19, 2005 | | |
| Netscape Browser 8.0.1 | May 19, 2005 | | |
| Netscape Browser 0.9.6 | March 3, 2005 | | |
| Netscape Browser 0.9.5 | February 23, 2005 | | |
| Netscape Browser 0.9.4 | February 17, 2005 | | |
| Netscape Browser 0.6.4 | January 7, 2005 | | |
| Netscape Browser 0.5.6 | November 30, 2004 | | |
| Netscape 7.2 | August 17, 2004 | | |
| Netscape 7.1 | June 30, 2003 | | |
| Netscape 7.02 | February 18, 2003 | | |
| Netscape 7.01 | December 10, 2002 | | |
| Netscape 7.0 | August 29, 2002 | | |
| Netscape 6.2 | October 30, 2001 | | |
| Netscape 6.1 | August 8, 2001 | | |
| Netscape 6.01 | February 9, 2001 | | |
| Netscape 6.0 | November 14, 2000 | | |
| Netscape Communicator 4.8 | August 22, 2002 | | |
| Netscape Communicator 4.79 | November 10, 2001 | | |
| Netscape Communicator 4.78 | June 20, 2001 | | |
| Netscape Communicator 4.77 | April 16, 2001 | | |
| Netscape Communicator 4.76 | October 25, 2000 | | |
| Netscape Communicator 4.75 | September 17, 2000 | | |
| Netscape Communicator 4.74 | June 22, 2000 | | |
| Netscape Communicator 4.73 | May 5, 2000 | | |
| Netscape Communicator 4.72 | February 22, 2000 | | |
| Netscape Communicator 4.7 | September 30, 1999 | | |
| Netscape Communicator 4.61 | June 14, 1999 | | |
| Netscape Communicator 4.6 | May 18, 1999 | | |
| Netscape Communicator 4.51 | March 8, 1999 | | |
| Netscape Communicator 4.08 | November 9, 1998 | | |
| Netscape Communicator 4.5 | October 19, 1998 | | |
| Netscape Communicator 4.07 | October 5, 1998 | | |
| Netscape Communicator 4.06 | August 17, 1998 | | |
| Netscape Communicator 4.05 | April 2, 1998 | | |
| Netscape Communicator 4.04 | November 14, 1997 | | |
| Netscape Communicator 4.03 | September 14, 1997 | | |
| Netscape Communicator 4.02 | August 18, 1997 | | |
| Netscape Communicator 4.01a | July 19, 1997 | | |
| Netscape Communicator 4.01 | June 18, 1997 | | |
| Netscape Communicator 4.0 | June 11, 1997 | | |
| Netscape Navigator 3.04 | October 4, 1997 | | |
| Netscape Navigator 3.03 | July 31, 1997 | | |
| Netscape Navigator 3.0 | August 19, 1996 | | |
| Netscape Navigator 2.01 | March 18, 1996 | | |
| Netscape Navigator 2.0 | September 18, 1995 | | |
| Netscape Navigator 1.22 | August 1, 1995 | | |
| Netscape Navigator 1.1 | March 1, 1995 | | |
| Netscape Navigator 1.0 | December 15, 1994 | | |
| Netscape Navigator 0.96 | December 7, 1994 | | |
| Netscape Navigator 0.94 | November 21, 1994 | | |
| Mosaic Netscape 0.93 | November 1, 1994 | | |
| Mosaic Netscape 0.9 | October 13, 1994 | | |
| Mosaic Netscape 0.91 | October 13, 1994 | | |
| Mosaic Netscape 0.92 | October 13, 1994 | | |
| Mosaic Netscape 0.7 | October 1, 1994 | | |
| Mosaic Netscape 0.8 | October 1, 1994 | | |
| Mosaic Netscape 0.6 | September 26, 1994 | | |
| Mosaic Netscape 0.5 | September 18, 1994 | | |
| Mosaic Netscape 0.4 | September 9, 1994 | | |