Joomla Lifecycle (EOL)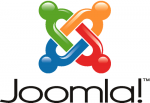 Below you can find the life cycle for each version of application Joomla, like Joomla 4.0, including release dates and end of life (EOL) dates.
Joomla is a free and open-source content management system (CMS) for publishing web content. It is built on a model–view–controller web application framework that can be used independently of the CMS.
Joomla's roots go back to 2000 and, with over 200,000 community users and contributors, the future looks bright for the award-winning Joomla! Project.
Product website:
https://www.joomla.org
References