Plesk Lifecycle (EOL)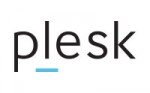 Below you can find the life cycle for each version of application Plesk, like Plesk Obsidian 18.0, including release dates and end of life (EOL) dates.
Plesk is a commercial web hosting platform with a control panel that allows a server administrator to set up new websites, reseller accounts, e-mail accounts, and DNS entries through a web-based interface.
Originally designed in Novosibirsk, Russia, the hosting automation software was released by Plesk Inc. and went live first in 2001. In 2003, Plesk was sold to SWSoft, which became Parallels in 2008. In December 2015 Plesk became a separate business entity, which has since been acquired by Oakley Capital.
Product website:
https://www.plesk.com
References
Plesk
Plesk is the leading WebOps hosting platform to run, automate and grow applications, websites and hosting businesses. Being the only OS agnostic platform, Plesk is running on more than 377,000 servers, automating 11M+ websites and 19M mail boxes. Available in more than 32 languages across 140 countries, 50% of the top 100 service providers worldwide are partnering with Plesk today.

Plesk has simplified the life of SysAdmins and SMBs since the early 2000's and continues to add value across multiple cloud services. The Plesk hosting platform effectively enables application developers by providing access to a simple and more secure web infrastructure managed by web pros and hosting companies.