MySQL Lifecycle (EOL)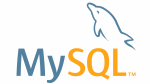 Below you can find the life cycle for each version of application MySQL, like MySQL 8.0, including release dates and end of life (EOL) dates.
The world's most popular open source database is MySQL. The name is a combination of "My" (the name of co-founders doughter) and SQL, what stands for "Structured Query Language".
Product website:
https://www.mysql.com/
Oracle Corporation
Oracle Corporation is a multinational computer technology corporation, headquartered in Redwood Shores, California. The company specializes primarily in developing and marketing database software and technology, cloud engineered systems and enterprise software products.

The company also develops and builds tools for database development and systems of middle-tier software, enterprise resource planning (ERP) software, customer relationship management (CRM) software and supply chain management (SCM) software.
Facts for MySQL
Author

MySQL AB (a Swedish company)

Written in

C, C++

Licence

GPL