PostgreSQL Lifecycle (EOL)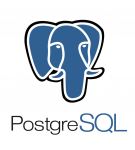 Below you can find the life cycle for each version of application PostgreSQL, like PostgreSQL 12.2, including release dates and end of life (EOL) dates.
PostgreSQL, often simply Postgres, is a powerful, open source object-relational database system with an emphasis on extensibility and standards compliance.
It has more than 15 years of active development and a proven architecture that has earned it a strong reputation for reliability, data integrity, and correctness. It runs on all major operating systems.
Product website:
https://www.postgresql.org
References