Fedora Lifecycle (EOL)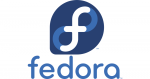 Below you can find the life cycle for each version of operating system Fedora, like Fedora 34.0, including release dates and end of life (EOL) dates.
Fedora (formerly Fedora Core) is a Unix-like operating system based on the Linux kernel and GNU programs (a Linux distribution), developed by the community-supported Fedora Project and sponsored by the Red Hat company. Fedora contains software distributed under various free and open-source licenses and aims to be on the leading edge of such technologies. Fedora is the upstream source of the commercial Red Hat Enterprise Linux distribution.
Product website:
https://getfedora.org
References