Ubuntu Lifecycle (EOL)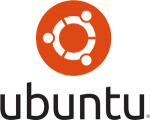 Below you can find the life cycle for each version of operating system Ubuntu, like Ubuntu 20.10 (Groovy Gorilla), including release dates and end of life (EOL) dates.
Linux was already established as an enterprise server platform in 2004, but free software was not a part of everyday life for most computer users. That's why Mark Shuttleworth gathered a small team of developers from one of the most established Linux projects — Debian — and set out to create an easy-to-use Linux desktop: Ubuntu.
Product website:
https://www.ubuntu.com
References