Laravel Lifecycle (EOL)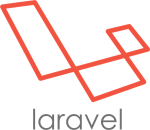 Below you can find the life cycle for each version of programming language Laravel, like Laravel 11.0, including release dates and end of life (EOL) dates.
Laravel is a free, open-source PHP web framework created by Taylor Otwell. Laravel is created for development of web applications following the MVC architecturel pattern. The first release of Laravel was in 2011.
At that time the creator Taylor Otwell attempt to provide a more advanced alternative to the CodeIgniter framework.
Product website:
https://laravel.com
References